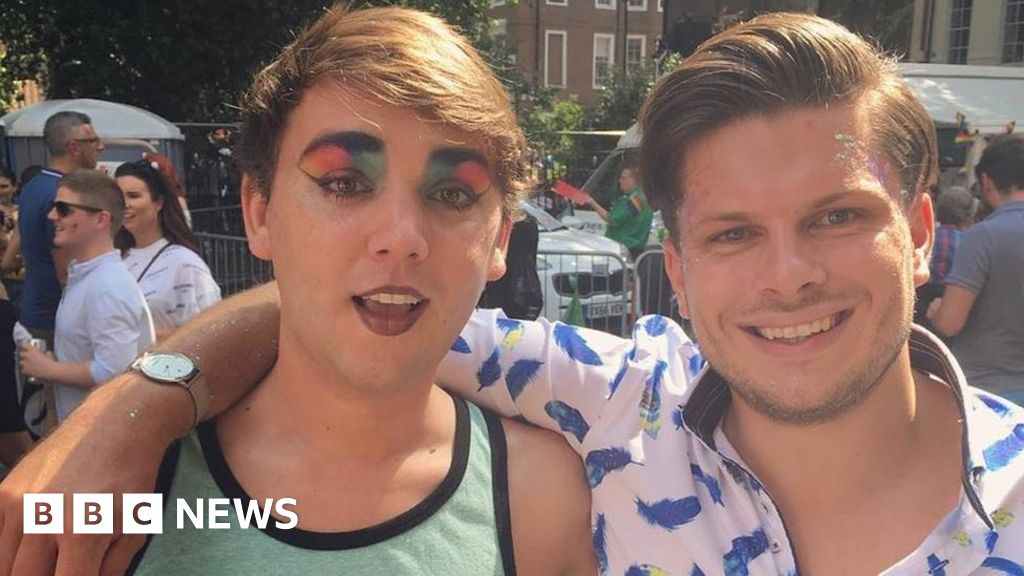 Max is HIV positive, Alex is HIV negative. They began dating two years ago, just after Max learned about his status.
They took part in a landmark health study that proved someone with HIV but on effective treatment could not transmit the virus through sex. They couple have shared their story with BBC Radio 5 live in the hope it will inspire more people to get tested.
Max's story
I was 24 when I found out I was HIV positive. It was definitely a shock, a punch to the gut. When they told me, I started crying. I didn't know what to do. Should I go back to work or put my life on pause? Should I tell someone? How would I ever find a boyfriend now?
The nurse at the clinic hugged me and said: "Don't worry, everything will be OK." Because I got tested regularly, I found out early, which was good news. The sooner you start treatment, the better.
HIV medication works by reducing the amount of the virus in the blood to undetectable levels. This means the levels of HIV are so low the virus cannot be passed on during sex. Taking my medication has been easy – just one pill a day with dinner. Compare that to my type 1 diabetes, which requires four or five daily injections.
The main problem I've experienced has been around mental health – the anxiety caused by telling other people about my status.
In the weeks after my diagnosis, I told all of my close friends and family members. Most of them responded brilliantly but not everyone was so supportive.
I remember telling an older gay mentor, who I had looked up to, and one of the first things he said was: "If I'm looking to have sex with someone HIV positive – which, frankly, I wouldn't – I'd ask myself if they can be trusted to have taken their meds."
I felt he was characterising people with HIV as "reckless" and himself as "responsible" for avoiding contact with us.
This view emerged in the 1980s, when HIV was considered a personal failure or a death sentence. People still associate HIV with those powerful images of gravestones on the television or Princess Diana hugging people in hospital. Many refused to touch us, let alone have any intimate contact. But today, those of us living with HIV can expect to live just as long as anyone else.
My mentor's reaction really affected me. I started having panic attacks. I'd never experienced them before but I couldn't breathe. I couldn't go outside.
It only takes one person treating you differently before you begin to wonder if that's how everyone sees you.
I met Alex shortly after. We are both academics interested in gender and sexuality, so we bonded over that. He already knew I was HIV positive, so it was never something I had to bring up.
I'm not sure at what point we stopped using condoms. There was no angst about it on his part but I did worry I was pressuring him into not using condoms to make me feel better about my diagnosis.
Last year, we took part in the Partner study, which proved overwhelmingly that people who are undetectable can have sex without condoms and not pass HIV on.
I think if more people knew about this study, there would be far less fear or stigma around HIV – and no one would have any qualms about getting themselves tested.
HIV treatment:
HIV is treated with antiretroviral medications, which stop the virus replicating
The amount of the virus in the blood is then measured to see how well treatment is working
It can take up to six months for this viral load to become undetectable
People with HIV, on effective HIV treatment and whose viral load has been undetectable for six months or more, can't pass the virus on through sex
The NHS says a condom is the most effective form of protection against HIV and other sexually transmitted infection (STIs)
Alex's story
My first impression of Max was that he was very confident. I met him at a Green Party political conference. I was with a group of young gay guys – we were probably quite intimidating as a collective – and he just walked up to us and said: "Hi."
I found out Max was positive a few days later as he posted his status on Facebook with a picture of his meds.
One of the reasons I was drawn to him was he was so open in discussing it. I've always admired his confidence and his refusal to bow to social pressure.
I also admired the fact that, even when he was dealing with the shock of the diagnosis himself, he was willing to dedicate time and emotional energy to trying to help others.
We met up a couple of months later and it just went from there.
I didn't feel any trepidation about him being positive. I felt sad, because I knew that he had suffered some stigma in the aftermath of his diagnosis. But that was all about other people's responses, nothing to do with the condition itself.
When it came to having sex without condoms, I didn't worry about getting HIV because I knew he was taking his medication.
I trust him completely. Some people try and undermine the science with claims that positive people won't take their meds. But this is just prejudice. If you're positive, your health depends on taking that one pill a day. It's not something you forget.
I haven't told the entirety of my family about Max's status – I don't think it's significant enough. I did tell my parents before I first brought him back for dinner but that was only because he used to take his meds with food and I didn't want him to have to leave the room.
I think it's a shame that the science of how it can't be passed on hasn't been better publicised. Far too many people are made to suffer stigma for no reason.
People's views about HIV are stuck in the past. We really need to push for change.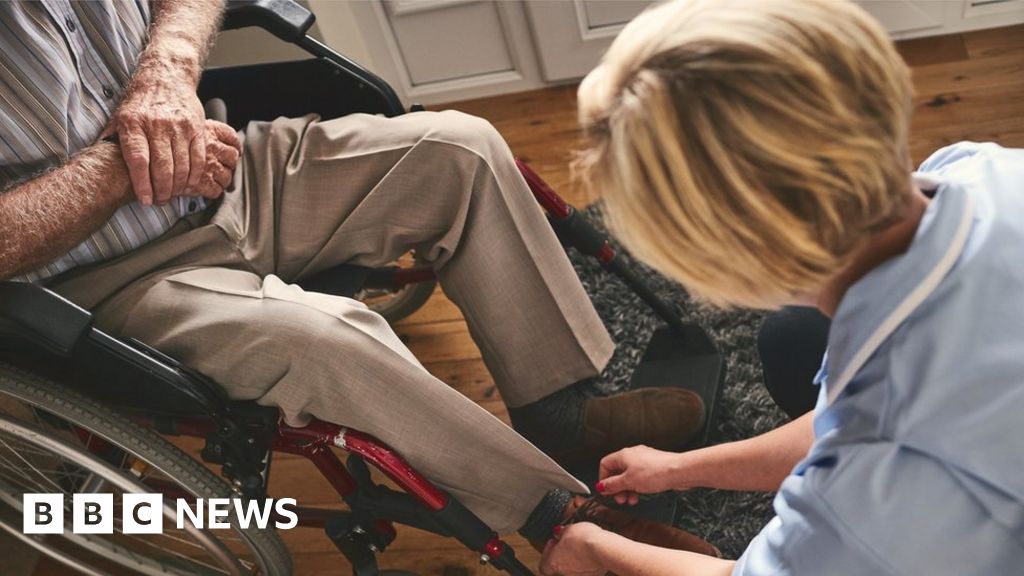 A major UK home care provider, offering support to 13,000 older and disabled people, is seeking to transfer or sell all its contracts to other providers.
Allied Healthcare was warned this month by the care regulator about its financial sustainability.
Since then, some local authorities have already taken steps to find new providers.
The company says it is working closely with councils to ensure there is no disruption to people's care.
Allied Healthcare provides services such as preparing meals, washing and giving medication.
Last week, the Care Quality Commission, which regulates such services in England, issued a notice – warning that it had serious doubts about the future of the company.
It was the first time the regulator had issued such a notice about the financial sustainability of a social care provider.
'Challenging environment'
The CQC said it was concerned about the viability of services run by Allied Healthcare from the end of November and was warning councils to make contingency plans.
It said the company had failed to provide adequate assurances regarding future funding and there was now a credible risk of disruption to services.
But a company spokesperson said on Friday that the CQC statement had "negatively impacted" the firm, led to some customers transferring care services to alternative providers, and disrupted staff retention and recruitment.
"These developments have intensified the impact of the challenging environment within which we operate and come immediately prior to the Christmas period, when pressures on care providers are at their highest."
The company said it had to re-evaluate its long-term business plan and was exploring the sale or transition of services to alternative providers, including the transfer of staff.
The BBC understands it has now been able to extend its credit by three weeks from the end of November.
---
Who's to blame?
By Alison Holt, social affairs correspondent
The watchword coming from all involved – in what appears to be the demise of one of the UK's largest providers of homecare – is reassurance.
Allied Healthcare, councils, the regulator and the government are focused on making sure vital care will continue as normal for the more than 13,000 people, who get visits from the company's staff.
No one can afford to get that wrong. But once handovers have happened, serious questions will remain about the pressure on the care market. Earlier this year, Allied blamed low fees from local authorities for some of their financial woes.
Councils themselves warn of a £3.5 billion shortfall in funding for adult social care by 2025. And campaigners describe the care system as failing.
The government has promised a green paper on the long term funding of social care by the end of the year. Previous deadlines have been and gone, and with so much political turmoil, the fear is it will slip again.
But for many, the financial problems faced by Allied will have underlined just how much strain the care system is under right now.
---
'Robust plans'
Andrea Sutcliffe, chief inspector of adult social care at the Care Quality Commission (CQC) said Allied Healthcare had had "every opportunity" to put together a plan for its future sustainability and "failed to do so".
She said there had been a clear requirement for the CQC to issue the notice so local authorities could be informed about the "credible risk of service disruption to people's care" and could make contingency plans.
Colin Angel, from the UK Home Care Association, said: "Reasonable arrangements to contract with prospective providers must be put in place swiftly.
"Fees for these services need to be set at rates which are financially sustainable for both the short and longer term. "
The Local Government Association said it was working closely with the CQC, the Department of Health and social services to ensure continuity of care for people currently supported by Allied Healthcare.
Ian Hudspeth, of the LGA, said councils had "robust contingency plans in place". And he added: "Councils are confident of ensuring care for people affected and are also focused on retaining the highly valued staff that deliver these services to help keep the transition in business ownership as smooth as possible."
There's some good news for people with insomnia – your lack of sleep is probably not going to kill you.
A new report published by the journal Science Direct says there is no link between insomnia and early death.
This may or may not come as some comfort to anyone who's lying awake at 4am in the morning panicking about nothing whatsoever.
Scientists reviewed 17 studies, which covered close to 37 million people, to compile their results.
This new report goes against what the NHS says, which claims that as well as putting people at risk of obesity, heart disease and type 2 diabetes, that insomnia shortens life expectancy.
But for people who are struggling with insomnia, long-term concerns about life spans aren't what's troubling them – often they're just trying to make it to the end of the day.
'I break down my day just to get through it'
"I don't think about it like that," says Naveed Khan, who works in a secondary school and says he gets no more than four hours sleep a night.
"I had a really bad night earlier this week, really awful. All I could think about next day in work was that I needed to get through the day.
"I teach a couple of classes and I just think: 'Right if I can make it through that hour it's done, then I just have to get to break time, then I've done that, then there's lunch duty.
"I'm breaking my day down just to get through it."
Up to 30% of people in the UK are believed to suffer from insomnia, so it's likely someone near you as you read this is struggling with the effects of sleep deprivation.
Can you improve your sleep?
It's not easy to beat insomnia alone, but there are things you can do to improve your chances of getting a better night's sleep.
The NHS recommends things like exercising to tire yourself out during the day and cutting down on caffeine.
It also says smoking, eating too much or drinking alcohol late at night can stop you from sleeping well.
Other recommendations include writing a list of things that are playing on your mind and trying to get to bed at a similar time every night.
'On the worst days, I'm horrible to be around'
"On the worst, worst days I am horrible to be around because I am so tired that I'm taking it out on everyone and everything," says 29-year-old writer Almara Abgarian.
On a good night Almara says she might get six hours sleep – but wakes up constantly through the night due to worry and stress, which is having an impact on her life.
"It's less about having sleep and more about not having the energy to do things. So for instance, I'm less inclined to hang out with friends – which is of course good for your mental health," she says.
When asked whether she's worried about the impact of insomnia on her long-term health, Almara says she is just "hoping it won't last".
Lack of sleep for Almara has become normal in her day-to-day life – and other insomnia sufferers agree.
'I don't know how it feels to sleep through the night'
"I feel like I've become so accustomed to it," says 23-year-old musician Ryan Ashley.
"I was speaking to my mum earlier and she got a bit sad. I said you don't need to be sad, this is something I've had my whole life and it's just now part of my routine.
"It would be nice to sleep through but I can't relate because I don't know how that feels."
Ryan says a turbulent childhood left him unable to sleep and like Almara, he wakes up constantly during the night.
He's not worried whether his insomnia could impact on his lifespan either.
"I do other things that I'm sure are a lot worse for my body than not being able to sleep," he says.
But while the new report may lift concerns about an early death, it still links insomnia with illnesses such as dementia and depression, reports The Times.
If you're struggling with sleep, visit the Radio 1 advice pages for more information.
Follow Newsbeat on Instagram, Facebook and Twitter.
Listen to Newsbeat live at 12:45 and 17:45 every weekday on BBC Radio 1 and 1Xtra – if you miss us you can listen back here.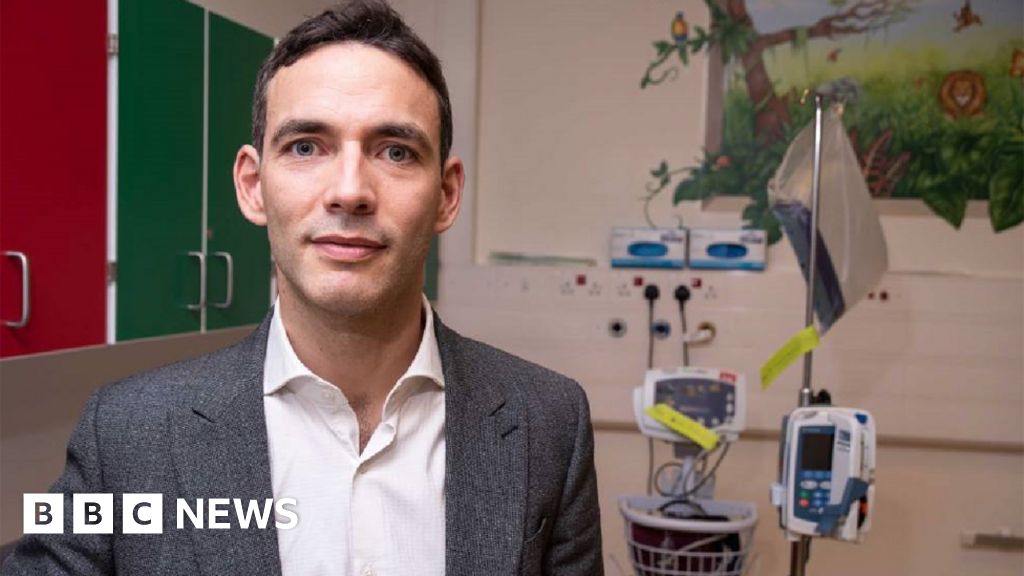 A YouTube stunt craze has led to a rise in teenage burns victims being treated at a specialist unit, medics say.
Staff at Morriston Hospital, Swansea say teenagers filming themselves doing dangerous stunts in the hope of becoming social media stars are ending up with serious burns.
Most are dealt with in outpatients but others have been admitted for skin grafts or need complex surgery.
One specialist nurse fears someone "could be killed or scarred for life."
Plastic surgeon Jeremy Yarrow said: "I can understand there is pressure on young people to gain acceptance or boost their online profiles by doing such risky things as these challenges.
"But from the patients I see, the results can be very different, with some requiring life support treatment and many left with lifelong scars."
He added: "In some severe and sometimes life-threatening cases, they are admitted to hospital for long periods of time for complex surgery resulting in long term mental and physical issues."
Morriston's Welsh Centre for Burns and Plastic Surgery covers an area stretching from west and mid Wales, right across to south east Wales.
The hospital is being careful not to provide details of the challenges but say they involve "a variety of everyday substances".
Staff nurse Ana Biney said: "They copy them from social media and YouTube and call them YouTube Challenges.
"They film each other doing the challenges and then upload them in the hope they will become social media stars.
"We have definitely seen an increase in the number of teenagers who have suffered quite serious burns because of this."
What should you do if someone suffers burns?
Put the affected area under cool running water for 20 minutes which takes the heat out of the injury.
Call for help, which could be 999 or 111 or your GP.
If clothing is on fire, immediately drop to the floor and roll to put out the flames.
Don't pat them out as this causes burns to the hands.
Cover the burn with cling film – never cotton wool – which protects the burn but allows doctors or paramedics to look at it.
Source: Welsh Centre for Burns and Plastic Surgery
Ms Biney added: "Good first aid is essential. If you do it right, it can have a massive effect on the burn.
"But of course the best thing to do is not to take part in these stunts in the first place. They may look exciting and spectacular on social media but the reality is very different."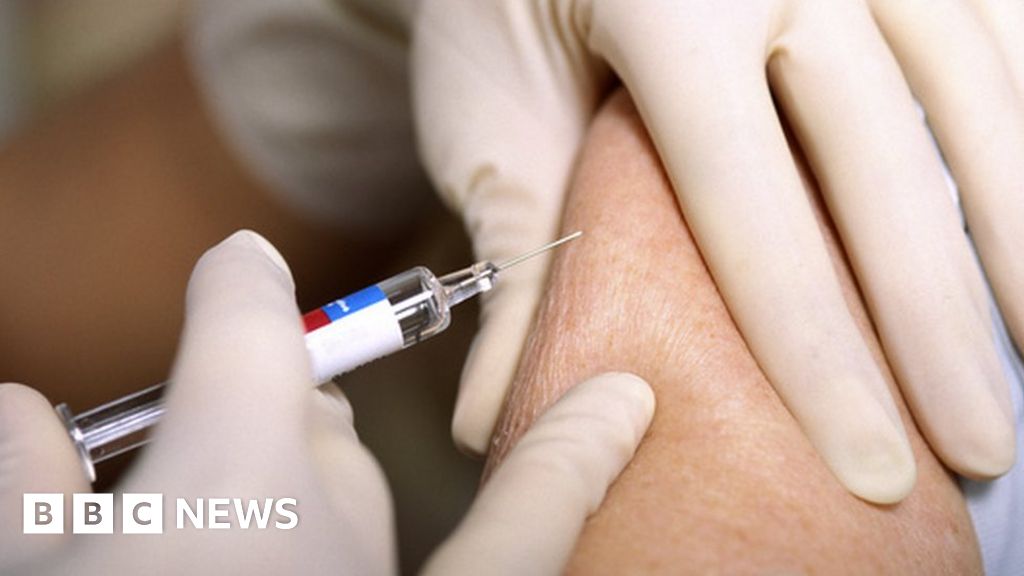 GPs and patients frustrated by a shortage of the new flu vaccine for over-65s are being told the final delivery batch will arrive by Saturday.
NHS England said there would be enough vaccines for everyone to be protected ahead of winter.
But doctors' leaders said more guidance should have been given to GPs and patients to avoid disruption over the phased delivery of supplies.
Older adults are advised to get the flu jab by early December.
This gives time for protection before flu starts to circulate, normally later in the month.
However, the staggered delivery of supplies of the over-65s vaccine from the manufacturer Seqirus to GPs and pharmacies means some older patients have not been able to be vaccinated.
Cancelled appointments
In a survey of 650 GPs in Pulse, nearly 70% said there had been a shortage of this flu vaccine at their practice.
That meant they couldn't vaccinate as many elderly patients as they would have liked.
Some GPs said they had to cancel appointments while others said it had created staffing problems.
But a spokesperson for NHS England said that this week "100% of vaccines will have been delivered by the manufacturer to those surgeries and pharmacists who placed an order on time".
"So the public can be assured that there is sufficient supply of the vaccine in stock for everyone to get protected ahead of winter."
Dr Richard Vautrey, chairman of the GP committee at the British Medical Association (BMA), said it had not been an easy time for GPs.
"As practices begin planning for next year, NHS England must learn lessons from the disruption seen in the past weeks.
"Adequate notice and guidance to all practices must be given well in advance of the ordering period, to allow both practices and manufacturers to ensure there are no further supply problems for next year.
"Improving information for the public would also be beneficial," he said.
'Best defence against flu'
Public Health England said the adjuvanted flu vaccine, which is designed to help the immune systems of older people fight off flu, was worth having.
Dr Mary Ramsay, head of immunisations at PHE, said: "We encourage all older adults to get an appointment with their GP or pharmacist by early December before flu typically starts to circulate later in the month.
"However, it's always worth getting vaccinated even if it's later in winter – it's the best defence we have against an unpredictable virus."
The new flu vaccine is also available to over-65s in Wales and Northern Ireland.
In Scotland, it is only available to the over-75s.
Cancer screening programmes are to be reviewed following high-profile mistakes that have put thousands of patients in England at risk.
NHS England has asked former government cancer tsar Sir Mike Richards to look at what changes are needed.
Three national schemes cover breast, cervical and bowel cancers.
On Wednesday, it emerged letters about the cervical cancer tests that should have gone to 40,000 women between January and June had not been sent.
About 4,000 of them were results of tests, the remainder were letters inviting them for screening or reminding them tests were due.
Between 150 and 200 of the test results that were not sent out detailed abnormal results.
NHS bosses have been able to contact all those affected.
The service in charge of distributing letters is provided for NHS England by Capita.
Looking at the merits of outsourcing screening was going to form part of the review, NHS England said.
The problems come just months after it emerged 174,000 women had not been invited for breast cancer screening, after mistakes had gone undetected for years.
That service was not outsourced.
Sir Mike has also been asked to look at whether the programmes are making sufficient use of technology and whether the age ranges for the types of screening being offered is right.
"There is no doubt that screening programmes save thousands of lives every year," he said.
"However, as part of implementing the NHS's long term plan, we want to make certain they are as effective as possible."
The results of the review are expected by the summer of next year.
A 12-year-old boy with Tourette's Syndrome says he finds animals stop his tics in a way that way drugs or therapy cannot.
Malachi Ralph from Cornwall tics and swears hundreds of times a day, and has autism, ADHD and sensory processing disorder.
But when he visits CarnMellyn Farm Therapy Centre near Newquay, Cornwall, he says the behaviour reduces dramatically.
Mark Edwards, a professor of neurology specialising in Tourette's Syndrome at St George's University London, said a "holistic approach was very important" and "in an ideal world treatments like this would be great to have available."
He added however, that health authorities should focus on providing treatments with "a proven benefit".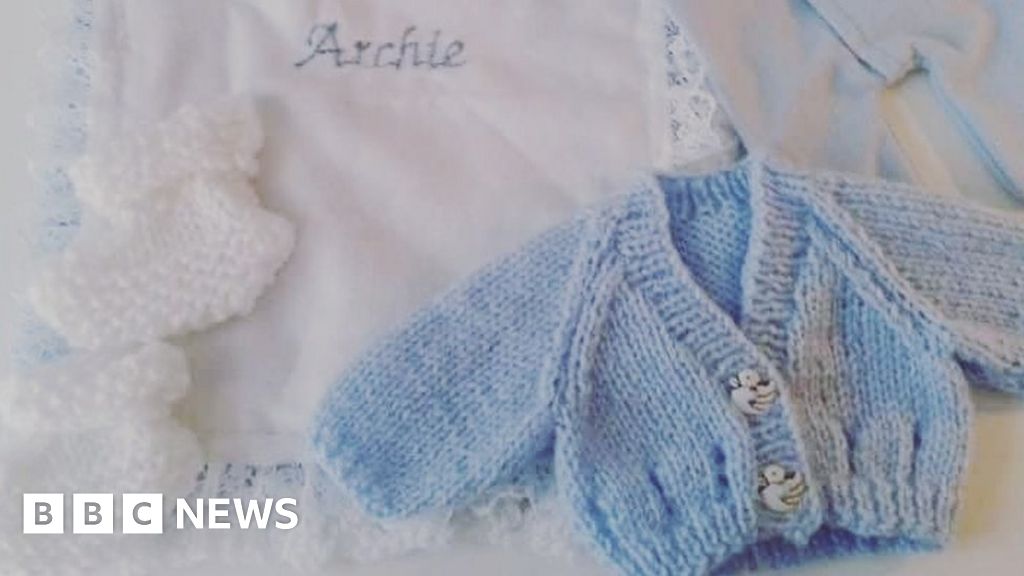 Having a stillborn baby is one of the most devastating experiences a family can go through, but even while the grief is still at its rawest there are practicalities to face.
If the baby is 24 weeks or older, then the death must be registered. Many parents also choose to have a funeral service – but how do they dress their babies for their final resting place when conventional clothes don't fit?
'We feared a blanket would come unwrapped'
Sandra Van Meurs and her husband were told at their 20-week scan their son Luke had abnormalities that were going to be incompatible with survival outside of the womb.
At about 23 weeks, after waiting for more information, Sandra was told about the potential risks to her own health and the increased chance of maternal death as a result of pregnancy difficulties.
It was then the couple, from Liskeard in Cornwall, made the decision to have a medical termination.
"I had already done some reading and realised how important it was for me to carry to the point of viability – the point at which a baby can be registered," Sandra explains.
"I also knew this would mean having to plan a funeral but felt this process would help us all as a family to grieve and it would also mean our extended family and friends could acknowledge our son's existence."
Sandra had a feticide injection to stop the baby's heartbeat at about 26 weeks, which was followed two days later by an induced labour.
"I knew our son was going to be small and it then dawned on me we were not going to be able to dress him like we had done with our other children.
"I can't really explain why this upset me so much. I knew he could be wrapped in a blanket but that did not feel like it was enough."
As a result of the abnormalities they were told about, Sandra was concerned about Luke's appearance for her other children and feared a blanket "could come unwrapped".
This is when she was told by a friend about Little Things & Co, a charity that provides specialist baby clothing to give to parents in Sandra's situation.
Sandra received a selection of clothing from the "empathic and supportive" charity, as well as some crocheted hats and a blanket from a friend.
"It was only when I sat looking at all the outfits I realised just how important it was for me to be able to dress my baby and how without being able to do that, it would have made a devastating experience even worse," Sandra adds.
Luke, who was stillborn on 5 May, was dressed in a yellow pocket – a little pouch that's a bit like a baby sleeping bag.
Sandra says having a special outfit was her way of "still connecting with his body in some way".
"Although we have photos and other keepsakes, I have realised how vital the physical connection is for me in helping with my grief and healing."
Stillbirth
In the UK about 1 in 225 pregnancies ends in stillbirth, which is formally defined as when a baby dies in the womb after 24 weeks
Failure of the placenta is the most common reason for a baby to be stillborn – about half of such deaths are for this reason
In England and Wales, it's a legal requirement to register a stillbirth within 42 days. In Scotland it's 21 days, while a stillbirth doesn't have to be registered in Northern Ireland
The body of any baby that dies after 24 weeks must be buried or cremated. It's up to the parents to decide whether to hold a service
Source: Tommy's: Funding research, saving babies' lives
'I was so grateful to find an outfit for my son'
Sarah Kelly says the day she found out her son George had died and would be stillborn was the worst day of her life.
The midwife informed Sarah and her husband Colin that they could have a funeral for their son.
"At this point, it became so real that George would never come home with us and grow old as we imagined from the day I found out I was pregnant.
After about two weeks, Sarah and Colin, from Seaham in County Durham, "plucked up the courage" to start organising George's funeral – "something I never thought I would be doing," Sarah says.
This is when she discovered Little Things & Co.
"I contacted them directly and within a few moments [founder] LeighAnne responded with such empathy and understanding, which alone was very comforting. I explained how old my son was and that I didn't know if she would have anything to fit my son," Sarah says.
Two bundles containing a blanket and an outfit were sent to the couple. They also received a handbook full of quotes written by bereaved parents which gave Sarah reassurance that she wasn't alone in her suffering.
"I was so grateful I had found a lovely outfit for my son so he would be dressed for his funeral," she says.
"I will never forget what Little Things & Co did for myself, my husband and precious son George Kelly."
'Every baby matters'
Founder of Little Things & Co LeighAnne Wright believes every baby "deserves to be dressed with dignity".
As well as giving clothes to couples, the Plymouth-based charity also supplies 31 hospitals in the UK. Since the charity was founded in 2013, LeighAnne says it has tried to "alleviate the feelings of helplessness and frustration".
"When a baby dies, parents can have so much taken from their control. By giving them options to dress their child you hand back even just a little of that control.
"Little Things & Co want to ensure no child goes to their resting place without the option of suitable clothing, because every baby matters."
Other charities that provide a similar service include Dover-based Cherished Gowns UK – which supplies burial gowns made from donated wedding dresses and hand-knitted outfits made by volunteers – and Daddy's With Angels.
As well as offering knitting pattern guides for people to make handmade outfits for "angel babies", this Northampton-based charity offers a "safe place" for male family members to open up following the loss of a child.
If you have been affected by stillbirth, the following organisations might be able to help:
Tommy's – Funding research, saving babies' lives
Sands – Stillbirth and neonatal death charity
Saying Goodbye – support for miscarriage and baby and infant loss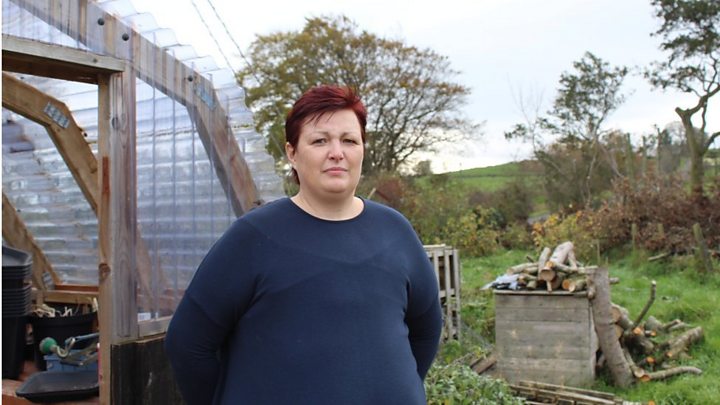 A mother-of-two with terminal cancer says she has been told to sign a form stating she has six months to live or risk losing her benefits.
Lynette Mchendry said this would be like "signing her death warrant", as doctors have no idea how long she could survive.
The 40-year-old is one of more than 100,000 people in Northern Ireland being reassessed for Personal Independence Payments (PIP).
She said the request was "degrading".
"There was no way I was prepared to get that signed," the County Antrim woman told BBC News NI. "It's like signing your death warrant.
"Instead of seeing how they can support you to live an independent life in the time you have, I believe I will never be entitled to it until I'm on my death bed."
The former civil servant, from County Antrim, was diagnosed three years ago and previously received Disability Living Allowance (DLA), which has been replaced by PIP.
The form she refers to is known as the DS 1500, which can be obtained by applicants from their doctor or consultant.
The Department for Communities, which oversees PIP payments, said that even if the DS 1500 is not provided, the applicant's case can still be considered under special rules if they meet certain criteria.
But it added that it could not comment on individual cases.
Mrs Mchendry's payments are continuing while her assessments are under way.
Life with cancer
Applicants to PIP must first fill out a form detailing how they are affected by their disability.
To assess the level of help needed, an independent health professional either invites applicants to a meeting – at home or at an assessment centre – or asks a health or social care worker for information.
During the meeting, applicants are asked questions about their life is affected by their condition, and their ability to carry out day-to-day activities.
What is PIP?
PIP benefit is replacing Disability Living Allowance (DLA) as part of a wider reform of UK welfare for people aged between 16 and 64.
The payment is made to those who have a disability or long-term illness, with the amount based on how the condition impacts someone's life.
The weekly rate for the daily living part of PIP ranges from £57.30 to £85.60, while those given the mobility part can take home between £22.65 and £59.75 more.
Latest published statistics for PIP show that from July 2016 till May 2018, 65% of claims in Northern Ireland were successful.
During Mrs Mchendry's interview assessment, she said she was asked whether she could feed herself and use the toilet unaided.
"There's some days that I can't get out of bed," she said. "Whenever I'm on chemo, I have a syringe driver to keep the sickness down."
"It's a struggle, but until the stage when I can't feed myself and can't go the toilet myself, I want to maintain my dignity."
She said that Capita, the benefit assessment provider, now requires a second assessment.
"Having completed a very lengthy application form with my full medical history and medication, followed by a 90-minute interview, I am bewildered at how they need more information," said Mrs McHendry.
The second assessment had been scheduled for last month, but she missed the appointment after confusing the dates.
"My memory is not what it used to be. My IQ isn't what it used to be since the chemo. I held my hands up and said: 'It's my fault.'"
Terminal illness candidates
Someone with a health condition is not automatically entitled to PIP payments, except in cases of terminal illness.
"PIP arrangements recognise the particular difficulties faced by people who only have a short time to live," said a Department of Communities spokesperson.
Similar to other benefits, a person is regarded as terminally ill if they suffer from a progressive disease and death can be expected within six months.
Claimants deemed as having a terminal illness do not have to complete a standard PIP form and are guaranteed a £85.60 weekly enhanced rate of payment.
Nearly all also receive the enhanced rate of mobility, resulting in a total of £145.35 a week, the spokesperson added.
Having missed the appointment, Mrs Mchendry was told she was at risk of losing her payments.
Since the BBC contacted the Department of Communities, however, the appointment has been rescheduled, although its date has not been confirmed.
One mum's cancer story
In 2015, Lynette Mchendry had a pain in her breast. Her GP referred her to a hospital, where she was diagnosed with cancer on her right breast.
Eight weeks later, she was diagnosed with breast cancer on her left breast.
She underwent a double mastectomy.
Then she was dealt with another diagnosis: Her cancer had spread to her brain.
She now lives with stage four cancer.
"There's no cure for stage four unfortunately," she said.
"The statistics and prognosis for having cancer spread to the brain is actually very low. I have defied the odds because I'm here three years later."
'Making milestones'
Despite finding a tumour on the back of her head, Mrs Mchendry was determined to return to work. But when she went for her three-month check-up, the doctors discovered another tumour.
"At that stage I realised that this has changed my life," she said.
"I had to give up work, applied for ill-health retirement at 38. I then had to give up my driver's licence.
"I have to depend on people. I have to get people to take me everywhere, to take my kids places or to take me to hospital appointments."
When she was first diagnosed with cancer, she applied for the the Disability Living Allowance (DLA). She had received these payments until September, when she was told she needed to switch to the PIP system.
Mrs Mchendry said that the benefits helped to pay for a car, oxygen therapy and health supplements.
While she is determined to fight to secure the PIP payments, she said the biggest battle is giving her husband and two sons a normal life.
"I just keep setting myself milestones. I have seen my two kids go from primary school to secondary school," she said.
"I've seen my 40th birthday and I'll just keep continuing to make my milestones for myself until I can't."
"I'm not a hero," says Gillian Assor, six months after preventing a suicide on a railway bridge near London. "I just happened to be walking past."
According to figures from the British Transport Police, 2018 has seen a 20% rise in members of the public intervening to stop people killing themselves on railways.
In May, while out walking her dog, Gillian became one of those people.
"At first I didn't know what it was," she tells the BBC, recounting her journey back home past the bridge. "But as we got closer, I realised it was a person.
"They were crying, hysterically crying and making noises."
'I had to have a plan'
At that moment, Gillian decided to investigate, but it would not be until months later that she would realise the true impact of her actions.
"I knew I had to have a plan," says Gillian.
She feared the man might be aggressive, either verbally or physically, but says she knew that, no matter what, she "wasn't going to walk past him".
Slowly, with her dog, she approached and called out to ask if the man "was OK".
"No I'm not," he shouted back.
"I could see that he was in a really bad state," says Gillian. "He was angry but he was crying as well."
She says she decided "she was going to be brave" and approach him.
Gillian persuaded him to sit down with her on the Tarmac in the middle of the bridge with "him on one side, me on the other and the dog in between us".
From experience of her daughter's anxiety, Gillian knew of the importance of "grounding", so began to ask basic questions such as his name and where he was from to "break his emotion".
His name was Tommy. He was 23 years old.
After "10 or 15 minutes", Tommy began to calm down but was "still monosyllabic".
At that point, a train passed below them. It made Gillian wonder whether he "would have gone" if she had not been there.
Information and advice
If you or someone you know is struggling with issues raised by this story, find support through BBC Action Line .
Tommy told Gillian why he was on the bridge, but that, she says, is a matter that will remain between them.
Eventually, she persuaded Tommy to call his parents and let them know where he was.
She waited until they arrived – about 25 minutes after she first approached Tommy – then retreated.
"I was a bit blown away, thinking: 'Did that just happen?'"
Gillian only spoke to her mother and a friend about her experience – but later in the year realised people she had never met were discussing her story online.
One Sunday morning, her husband showed her a Facebook post.
It began: "I know I'm asking the impossible, and I know this is like looking for a needle in a haystack, but four months ago I tried to take my life and and a stranger stopped me with her dog…"
As she read the post, Gillian realised she was the stranger.
She decided not to reply on the thread – "I thought, it's not about me and it shouldn't be about me. It was about him."
Her husband sent Tommy a private message, explaining the stranger was his wife. The pair spoke on the phone that day.
Three days later they arranged to meet in a local pub.
"I saw him walking from the other side of the pub, he flung his arms around me and I thought: 'Bless him.'"
He clung to her for more than a minute, saying: "You saved my life. You saved my life."
'Overwhelming'
They spent an hour together, which Gillian describes as "special".
"Since then we've walked the dog a few times and we're in contact two or three times a week," she says.
"It is the most overwhelming feeling I've ever had, other than giving birth.
"He's in my heart now. The bond is there and it is unbelievable.
"It's a very unusual bond – it's not spiritual, it's just an invisible and not tangible thing in my heart."
Tommy is still waiting for counselling on the NHS, Gillian says, but the pair have planned a trip back to the bridge where they met "to make a nice, new experience".
The BBC thanks the Samaritans for assistance in researching this story.
A "meat tax" could prevent almost 6,000 deaths per year in the UK, according to researchers, but should politicians be telling people what they can and can't eat?
Scientists at the University of Oxford say governments should consider imposing price hikes on red meat – such as beef, lamb and pork – to reduce consumption.
They say it would save lives and more than £700m in UK healthcare costs, according to new research.
So why can red meat be harmful?
Various research has linked eating red meat to an increased risk of heart disease, stroke and diabetes.
In 2015 the World Health Organization warned that processed meats, like bacon, sausages and ham, could cause cancer, while unprocessed red meat could also increase your risk.
And eating lots of red meat doesn't just have an impact on your own health.
Researchers at the University of Oxford said meat eaters were also increasing the burden on the health service and the economy, due to a loss of workforce from ill health.
There is also a growing awareness of the environmental impact of eating red meat.
The high levels of land and water use and carbon emissions associated with its production mean cutting down is one of the key ways individuals can help tackle climate change.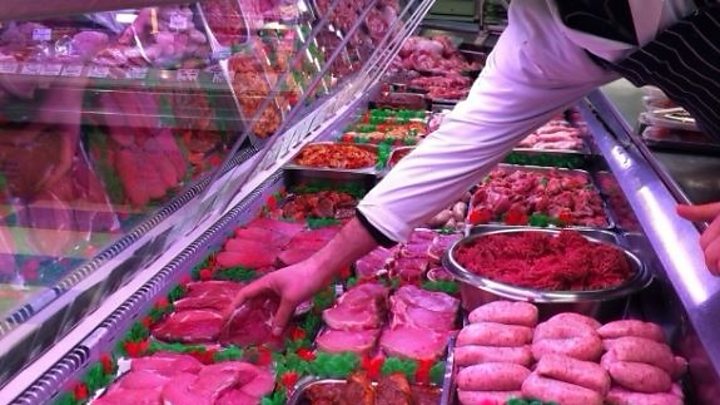 How could a tax work? And what would it do to prices?
Researchers say a meat tax could cut consumption of processed meat by about two portions per week in high-income countries.
In the UK, the study suggests a tax of 14% on red meat and 79% on processed meat.
This would mean the price of a 227g Tesco Sirloin Steak would increase from £3.80 to £4.33.
And for a pack of eight pork sausages from Sainsbury's the price would increase from £1.50 to £2.69.
Has there been anything like this before?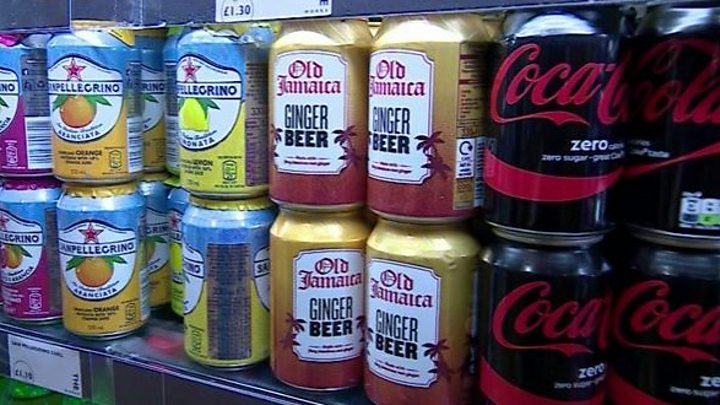 Earlier this year the government introduced a sugar tax on soft drinks, meaning manufacturers have to pay a levy on high-sugar drinks.
The tax has already had an effect, with some leading brands reducing the sugar content in their products to avoid the levy.
But whether it means consumers buy fewer sugary drinks remains to be seen.
The impact of charging 5p for single-use carrier bags suggests financial incentives can change behaviour.
The number of plastic bags handed out by supermarkets in England has drastically decreased since the change was introduced.
However the government has been less keen on the idea of a "latte levy" on disposable coffee cups.
Ministers prefer the idea of shops offering discounts to customers bringing their own cups rather than an extra charge.
What are the arguments against?
Attempts by the government to tell people what to do don't always go down well.
Christopher Snowdon, from the Institute for Economic Affairs, said taxing food was "the next battleground for the nanny state".
Last month climate minister Claire Perry told BBC News it was not the government's place to tell people they can't eat steak and chips, despite the environmental impact.
Mr Snowdon also argued it would be "absurd" to raise the cost of living through a meat tax.
There's also the concern that it targets foods bought by those on lower incomes.
And then there is the question of whether it would work.
The cost of a fry-up would be more expensive, but would this actually discourage meat-lovers from buying their favourite foods?
Catherine Benfield wasn't diagnosed with OCD until she was 31, after she had her first child, though it would appear she's had it all her life. She recovered with the help of therapy – and by creating a character who personifies her obsessive-compulsive behaviour.
"She's got the big ears, because she's like a startled hare, she's listening out.
"She's bedraggled, because she's been through a lot and she's normally having some kind of panic.
"The big eyes are about making sure she's keeping an eye out for danger.
"The big legs – for running," like a frightened hare, says Catherine Benfield.
And she can change too – very quickly. She can be quiet one moment, but then her mood will swing and she'll suddenly be feeling at the end of her tether, forlorn, broken and, at her worst, absolutely beaten.
You have now met Olivia.
She is a visualisation – a character created by Catherine to personify the condition she has lived with since she was a child.
The O in Olivia stands for OCD, an abbreviation for obsessive-compulsive disorder.
People are often mistaken about OCD, Catherine says. So many people think it's about being very fastidious and organising your pens very precisely on your desk but it's actually a serious anxiety-related mental health condition, involving intrusive obsessive thoughts, images and fears.
In an effort to prevent one of her fears coming true, Catherine would feel compelled to carry out a repetitive physical or mental act – in technical terms the fear is the "obsession" and the repetitive act is the "compulsion". This would provide temporary relief from the anxiety, but then it might return, compelling her to repeat the behaviour again and again.
Catherine says OCD often preys on kind and caring people.
"They're compassionate, they're sensitive to the needs of others," she says. "They love the people around them to an intensity where they will do anything to stop harm coming to them."
Between the ages of four and five, Catherine would stand staring out of the window for long periods, waiting for family members to return home and fearing that they had come to harm.
"I thought somehow the silent vigil would help bring them home safely," she says.
As a teenager she was terrified to be the last one to leave the house, because of the fear that it would burn down once she had gone – she would compulsively check the cooker was switched off and switches unplugged. And to ensure everyone was safe she would compulsively lock all doors and windows, and remove all trip hazards.
These routines could take hours to perform, and if one thing disturbed the process she would start all over again.
As time went on she became so busy with her studies and her job as a teacher that OCD had less of an impact on her life. It wasn't until she had her baby son at the age of 31 that she became really unwell.
"I had a horrible labour. I came away, I was very weak and I just couldn't do very much physically, it gave me a lot of time to think," she says.
"Almost immediately I started staying up all night to check he was breathing. Every parent has been known to check their child's breathing, particularly when it's newborn, but it grew to the point where I didn't feel like I could leave him at all. I wasn't sleeping, I wasn't eating."
At first she was terrified that something or someone would hurt him. Then she began to worry that she might harm him herself.
"I remember sitting on the sofa looking at my mother-in-law holding my kid in front of a wall and thinking how easy it would be to get up and throw him against it," she says.
"I could see it all, it was absolutely horrible and really detailed, very vivid, accompanied with images in my head of my future and what I'd have done to my family and my friends as a result."
She didn't know it, but what she was experiencing was perinatal OCD. Women with this condition would never actually carry out the actions they visualise, but Catherine's intrusive thoughts left her feeling anxious, depressed and isolated.
"I didn't know it was OCD," she says. "I thought I wanted to do it. I thought, 'What kind of mother has thoughts like that about their child?'"
Consultant psychiatrist Dr Lynne Drummond says life events, both good and bad, are often a trigger for OCD.
"Childbirth is quite a major life event," she says. "Let alone the whole issue of suddenly having somebody who is completely and utterly dependent on you. Plus your [changing] hormones, plus you're knackered and you're probably at times down in the dumps and your body has had a huge change. You're physically at a lower ebb. Emotionally you have to come to grips with your change in role."
Catherine began to avoid anything that could hurt her son. She threw away all the knives in the house as she imagined herself hurting him with them. She was terrified to go on a station platform with the pram after having intrusive thoughts about pushing her son under a train.
She eventually became so anxious that she couldn't leave the house with her son.
"I was never suicidal, but I do remember at one point thinking, if the very worst comes to the very worst and I can't get through this, that is an option for me," she says.
"If you believe that you're a danger to your child, you'll do whatever you can to remove that danger and that was, I suppose, the ultimate thing that I could do."
She says no-one – including medical professionals – recognised her symptoms.
"I literally got to the point where my husband said, 'You need to come to the doctor's right now,' and so we went," says Catherine. "I walked in and I was literally like, 'I'm worried I'm going to harm my son,' and just burst into tears."
The GP told her it was anxiety and gave her medication. But when she tried to come off it her condition deteriorated again. One day, in desperation, she typed into Google "OCD and fear of harming son" and dozens of stories popped up.
"I hadn't thought that was going to happen," she says. "I thought I was a monster, and immediately everything that I had been thinking and feeling and going through was written down in front of me by all these other people."
Catherine had finally got a diagnosis – from the internet – after battling with OCD all her life. She then sought medical help, and about 18 months after she had her son Catherine started therapy.
This included cognitive behavioural therapy (CBT), a talking therapy which focuses on how your thoughts and attitudes affect your behaviour and feelings, and exposure and response prevention therapy (ERP), a form of CBT treatment where you are asked to confront your obsessions or fears and resist carrying out the compulsive behaviour.
---
Dr Lynne Drummond on "graded exposure" ERP therapy
What I'd do is get the patient to create a hierarchy of situations. I use a zero-to-eight scale with zero being no anxiety and eight complete panic. I'd get them to rate how anxious they would feel doing each thing without "putting things right" – in other words, performing the compulsion. I'd start with something that had an anxiety rating of three or four – mild-to-moderate anxiety – and encourage them to expose themselves to their fears for one to two hours without "putting things right". They would find that the anxiety would remain high and it would be absolutely horrible, but actually over that time it would go down – and each time they do it will be just that little bit easier.
---
This helped enormously, but Catherine found there was a big stumbling block on her road to recovery.
"Unless I could get a handle on the fact that actually I wasn't this monster, I wasn't going to be able to carry on getting better," she says. "And that's where Olivia came in."
Olivia was a way for Catherine to separate herself from her condition. Olivia personified her obsessions and her compulsive behaviour – but she could feel compassion for Olivia, and this enabled her to feel compassion for herself.
"If I had a really horrible thought about harming someone, I would imagine that it was Olivia hopping up and down and she was the one who was frightened, she was the one who was scared – and I'd feel for her.
"I'd be like, 'Come on don't be daft, this is just anxiety,' and by doing that I could then talk to myself in that way."
It was while she was washing up one day that the idea of Olivia came to her. She instantly visualised what Olivia looked like and decided to write a blog. Then she told her artist husband, Pete, who drew the otherworldly creature his wife described.
The impact was immediate. Catherine even went out and bought a set of knives for the house again.
---
Where to get help
---
"When I was getting the intrusive thought about the knives I could imagine Olivia bouncing up and down in a rage beside me and all I wanted to do was go, 'Look don't be silly, this is nothing, it's nothing.'"
Olivia Bamber from the charity OCD Action says therapy is the recommended treatment for OCD and that medication can also be helpful. But so can "separating OCD from yourself" – as Catherine has.
Catherine says she knows some people with OCD have called their condition "the bully", but she didn't want Olivia to be like this.
"I couldn't bear the thought of trying to imagine myself living with this evil face hovering over my shoulder. So I decided to have a character that I could show love and compassion," she says.
At the same time, Catherine worked hard on tasks set by her therapist.
She had become too terrified to go into a department store because of intrusive thoughts about throwing her son from the escalator. As part of her ERP therapy she was asked to start facing her worst fears and to travel up and down the escalators carrying her then two-year-old son in her arms.
"It was something that absolutely terrified me at first, but I went up and down those escalators so many times and on so many different occasions that I don't even think about it any more," she says.
She also had to stand on a station platform and deliberately bring on the thought of pushing her son under the train until it got to the point where she faced no anxiety at all.
"I don't see recovery as never having a symptom," she says. "I see recovery as being able to manage them or them not interfering massively in my day-to-day life."
Occasionally, Catherine says, OCD does try and nudge its way back into her life.
"As I was walking out of [my son's] bedroom last night, having said goodnight, there was a book on the floor and I thought if he gets up in the night and runs in to me he could trip on that and fall and hit his head, and so I moved it, that is what mums do, it makes sense," says Catherine.
"I got back into bed and I was like, 'Ah did I move it far enough out the way?' I knew I did, but I had to go back and I had to move it and then I was like, 'Stop it, stop it!' And that's where I employed all the stuff I learnt through using Olivia."
She didn't go back to check a second time, proving how far she has come.
But will Olivia ever disappear from her life?
"I still use that visualisation sometimes and I still use the things that I learnt from that every single day, even in areas of my life that are nothing to do with OCD," she says. "If I start having a negative thought about something – 'Did I do that right or wrong?' – I remember that self-compassion, and it started with her, so I don't think I will ever say goodbye to her."
Through her blog, Taming Olivia, Catherine now tries to help new mothers recognise the symptoms of OCD, and encourages them to show compassion towards themselves.
"It's our job to recognise our Olivias," she says, "but not to give into them."
All illustrations of Olivia by Pete Benfield
Dr Lynne Drummond is the author of Obsessive Compulsive Disorder: All You Want to Know about OCD
Some of your comments:
Over a year ago I created a character called Alice because I experienced psychosis so whenever I felt/feel it creeping near I tut and say, "No Alice we're not going down the rabbit hole today." Earlier this year I read a book by Bryony Gordon called Mad Girl and learnt this creation of a character was quite healthy and a useful technique, a great thing to read as I felt this character creation may be perceived as mad despite it allowing me to grasp and control my mental illness. Katie, Bristol
My daughter who is eleven years old today was born three weeks early – leaving me with OCD symptoms. Id be in a panic most of the time because I thought I had "so much to do". I didn't see life as having a new born baby, I saw it as a minefield of things I must do and hardly felt any enjoyment. I lost all my confidence and thought everyone was judging me but I was in fact judging myself. I felt a complete failure and was very protective of her and worried for her every moment of the day. I refused to let a family member hold her for fear of her being dropped or harmed. Susan, Bridgwater
Although I have not had intrusive thoughts about my son I can fully understand this story I used to check windows doors cooker hundreds of times I'd get angry if I was interrupted and have to start again, everything had to be in multiples of 2, 4, 8, 16, 32, 64, 128, 256 and so on I could never count 60 seconds. My GP sent me to the Community Psychiatric Nurse and she advised CBT. I will never look back. I am a totally different happy person. My GP says it's the biggest transformation she's seen in anybody and I love it. I would recommend it to anyone. Melissa, Aldridge
I had exactly the same type of thoughts regarding harming my daughter when she was born. I removed all of the knives from the house and thought I must be a monster if I could think like that. I ended up having CBT and taking anti-depressants. Thankfully, I can deal with the thoughts now as I now know what they are and that I am not a horrible person. They are just thoughts. Unfortunately my daughter has inherited the same illness. She has regular issues with needing to be reassured everyone is OK. L Williams
I suffer from severe OCD too – intrusive thoughts about harming others and myself. I also created an avatar for my illness. A crow, who is unfortunately slightly more acidic than Olivia – my psychologist at the time advised against it but told me that if it made me feel better then at the end of the day, it was OK. I imagine a crimson knight who is the face of my self-harm and a gorgon who is the personification of my struggles with looking into mirrors – that I have now mostly overcome. My life was at a standstill for years, suffering intrusive thoughts from the age of nine. I wasn't diagnosed until I was in my twenties, and although I'm not on medication or seeing a professional these days, I feel that I have overcome the worst of my OCD by my own efforts explained in my blog. I can't explain how terrifying my thoughts have been. Yan, Norfolk
I'm pretty sure I have this too! I too was mistaken in thinking OCD was about repetitive obsessions such as hand washing or tidiness. I had no idea these thoughts and feelings are OCD – I too have just been thinking that there must be something wrong with me. I have three children and although I have had symptoms since I was a child, it is only been since their births that I have really struggled. It's horrific! I can picture clearly the face of one of my little girls as a car hits her, I can picture another daughter's shocked expression as a knife falls on to her and I can clearly see, like a photograph in my head, the faces of all three as they lay hurting somewhere from injuries I don't even know. And sometimes, as in the story here, it's me doing these things. So scary and awful. I have never mentioned any of this to a doctor or anyone in fact, for fear they might think my children were at risk from me, whereas in actual fact, I was so scared of them being hurt, my mind was running through the ways it could happen so that I might be able to prevent it (keeping knives away from the edge of the work surface, holding hands tightly when out and about etc). I was diagnosed with anxiety almost two years ago after suffering what have been diagnosed as panic attacks – I thought they were heart attacks! While the medication has helped with the attacks, they didn't really stop the panicked thoughts and living nightmares. It has however improved immensely since I started working again. Having retrained while having my little girls, I started teaching two years ago. Just being so busy has meant I don't have as much time to think as I once did, so my mind doesn't dwell on things too much. But unfortunately, there are days when I'm sitting marking books, and suddenly, i can see, perfectly clearly, my mum's hand losing grip for just a second as my three year old pulls her hand away to run after a stray toy that has fallen in the road, just as a lorry is… It makes me feel panicky just to write it, so imagine how it feels to think it. So if you ever see a teacher suddenly jump up and start shaking their head, or slapping at their cheeks, singing a really happy song quickly and loudly, don't worry- it's just me, dealing with my own Olivia. Maria, Norfolk
I have OCD and my symptoms mirror this story. When my second daughter was born I had intrusive thoughts. When holding my child I would visualise and fear that I would pinch her and drop her, whilst she was sleeping I would stand and watch her and my OCD would convince me that I wanted to smother her with a pillow. Another OCD thought of mine was that I would poison my children by putting our dog's medication into their food. The list is endless but I sought private specialist treatment and have now learnt to manage my OCD. Emma, Exeter
My Olivia is called Mr String. He's a big red angry ball of string jumping up and down demanding to be heard. He's screaming and yelling in my thoughts telling me, "What if you didn't do x? What if you did do x?" He tells me I've left the cooker on, taps on, car handbrake off? Anything that will cause harm to strangers, friends family or my children. He made me believe I had HIV and that I was a murderer and thief and that I'd run people over with my car and that I'd poisoned people. But far worse, he made me believe I was a paedophile. He tarnished and jeopardised my love for my children because what if I was? What if he was right? I knew I wasn't but I couldn't be sure – I couldn't be absolutely sure with him always taunting me with those dreadful three little words… "But What If?" I couldn't go to the playground and when I did I wore sunglasses so I could keep my eyes closed without anyone seeing. If I couldn't SEE any children I certainly couldn't hurt them. If I saw a child abuse case in the news I would check that I didn't know anyone in that area, of that I'd never been there so I could be absolutely SURE I hadn't been involved. Medication, CBT, ERP, a support group and a hell of a lot of research, reading and support online later, I know it's OCD and not my fault. So now I know if any statement, any thought anything starts with "But What If?" then it's Him, Mr String, and I refuse to enter into it with him. He will not win. And I have a total ban on the words BUT WHAT IF. He's still there, lodged somewhere in my brain like a tumour but I've realised he's not in charge… I am. This is a short video I was involved in as a project through OCD Action. Anna, Stowmarket
After having my last son after a 11-year gap from my daughter, almost immediately I started suffering severe intrusive thoughts of harming him, things like poisoning him, or scared I would drown him in the bath. I had to remove every knife in house, I got to the point I was scared to be left alone with my son. It was the worst time of my life. I ended up seeing a psychiatrist who taught me to allow the thoughts into my head and not fear them. It took a long time but slowly I learnt to cope. Russell, Sheffield
I started having intrusive thoughts whilst pregnant with my son. I didn't understand what they were and immediately thought I was evil. I became unable to eat, work or even leave the house. It was like living in a nightmare. Once my son was born it got worse, I would worry I had put bleach in his Perfect Prep machine instead of water and so would avoid doing it. I couldn't even look at a knife without feeling sick. It reached a peak when I thought the only way out was to remove myself (suicide). My mum dragged me to the doctors – they sent the crisis team out to see me. I [took medication] to stop the panic attacks I was having. I did a course of CBT therapy where I found the exposure technique helped, but I finally found release when I had many sessions of ISTDP (intensive short-term dynamic psychotherapy). We have decided I cannot go through having another child, I am too scared my OCD will flare up again. Emily, Warwickshire
Join the conversation – find us on Facebook, Instagram, YouTube and Twitter.
Warning: This piece contains images some may find upsetting
A growing number of people are being hospitalised because of acid attacks, new figures show. The BBC's Victoria Derbyshire programme has been given unique access inside Europe's largest burns unit, to see how they help survivors recover.
Under anaesthetic, Adele Bellis lies on an operating table at St Andrew's Centre at Broomfield Hospital as more than a dozen members of staff prepare for surgery.
She has had so many operations over the last four years, since her ex-boyfriend paid a man to throw sulphuric acid over her, she has lost count.
This time surgeons make a series of diagonal cuts along the scar on the right-hand side of her neck, before stitching back up the area .
The aim is to relieve the pressure and improve her range of movement – before, it had been difficult for Adele to turn her neck.
A CO2 laser is used to make multiple small holes across the scar to help improve the appearance.
After an hour in theatre, it has proved a success. Yet it is only the latest step in a long, ongoing journey.
The original attack took place in August 2014.
Adele had been sitting at a bus stop on the phone to her friend, when she noticed a man in a tracksuit.
"He had a black scarf around him, covering his mouth. He was lightly jogging, shaking a bottle," she explains.
That was when the attack happened, causing life-changing burns to the right-hand side of her body and face.
"From there it went into a blur, I was running in and out of traffic," she remembers.
Adele was rushed to hospital in Suffolk for emergency treatment, before being moved to the specialist burns unit, the St Andrew's Centre for Plastic Surgery and Burns, in Essex.
The advice at this stage was simple – "keep washing and washing".
Only once the wound has reached a normal pH, can further treatment be carried out.
A pH strip test was used to determine the acidity or alkalinity of the wound and the best course of treatment, and – when the time came – surgeons removed all the dead, burnt skin and placed donor skin on top.
"Then I had skin grafts done," she says. "It was taken from my thigh and used on the side of my head, my hand, my arm, my chest."
Following surgery, the scars require round-the-clock care, using special garments to place constant pressure on them to stop the skin becoming raised and lumpy.
"During my recovery I had a mask I had to wear 12 hours a day, a big plastic one," Adele explains.
"Then I'd have pressure garments while I was asleep which would go over my head. That was constant for 18 months."
There are no mirrors in the burns unit, so Adele was not able to properly see her appearance until she left six weeks later.
"Patients' perception of their own image is quite strong, and when they've undergone a trauma they might not be expecting what they actually look like," surgeon Mr Quentin Frew explains.
Adele is one of many patients being treated at the St Andrew's Centre, with 24 dedicated burn beds and a 24-hour operating theatre.
Demand for its services is increasing.
In the past five years, more than 500 patients have been admitted to hospitals across England from assault by corrosive substances, new figures obtained by the Victoria Derbyshire programme show.
"The people we see here are only the tip of the iceberg really," says Mr Frew.
"A lot of patients may not come to A&E.
"They may treat themselves due to the fact of either embarrassment, or being worried about repercussions from gangs or members of family."
'Your world view changes'
It is not only the physical ramifications the unit looks to treat, but the mental scars as well.
Maria Lawford, a senior counsellor at its Psychology Therapy Service, explains that "a trauma means that everything is thrown into the air, particularly with an acid assault".
She adds: "Your whole world view kind of changes very quickly, immediately, and your sense of safety in the world is compromised."
Adele says her counselling helped build her determination to not let her ex-boyfriend "ruin my life".
She had been the victim of domestic abuse, she explains.
"He basically controlled me, manipulated me, and when I didn't want to be with him I ended it.
"I just don't think he wanted anyone else to have me, so in his mind – and by attacking me with acid – no-one would want me. So that's why he paid this guy to do it."
The ex-boyfriend is now in prison.
Adele says she has vowed to have "a normal life again", but it is not only her that has been affected.
While the incident has brought her closer with her family, she says her father is "like a broken man now".
She continues to remain upbeat, however.
"Every time I come to hospital it's a positive thing because I know it's a step closer to helping me, and helping my scars," she says.
"The acid attack is always going to be with me. It's always going to be my past no matter what.
"I can't actually imagine myself without scars," she adds.
In fact, as a testament to her continued recovery, she has begun to embrace them.
"My new scars represent the new me," she says. "The new strong me."
Follow the Victoria Derbyshire programme on Facebook and Twitter – and see more of our stories here.